A needlework sampler is a piece of embroidery produced as a demonstration or test of skill in needlework. Samplers often include the alphabet, figures, motifs, decorative borders and sometimes the name of the person who embroidered them and the date.
The oldest surviving samplers were constructed in the 15th and 16th centuries. As there were no pre-printed patterns available for needleworkers, a stitched model was needed. Whenever a needlewoman saw a new example of a stitching pattern, she would quickly sew a small sample of it onto a piece of cloth - her 'sampler'. The patterns were sewn randomly onto the fabric as a reference for future use, and the woman would collect extra stitches and patterns throughout her lifetime.
I am linking 3 of them to here: Rebekah White's sampler which is constructed out of silk on linen, ca. 1753 in Salem, Massachusetts (top); Mary Munro's sampler is also embroidered with silk onto linen, ca. 1785 at Miss Balch's School, Providence, Rhode Island (middle); and
"The Tree of Life"
sampler is from the first half of the 17th century, from England and is embroidered upon canvas with silk thread (bottom). (
Please check out the page itself
though, many more beauties to be seen).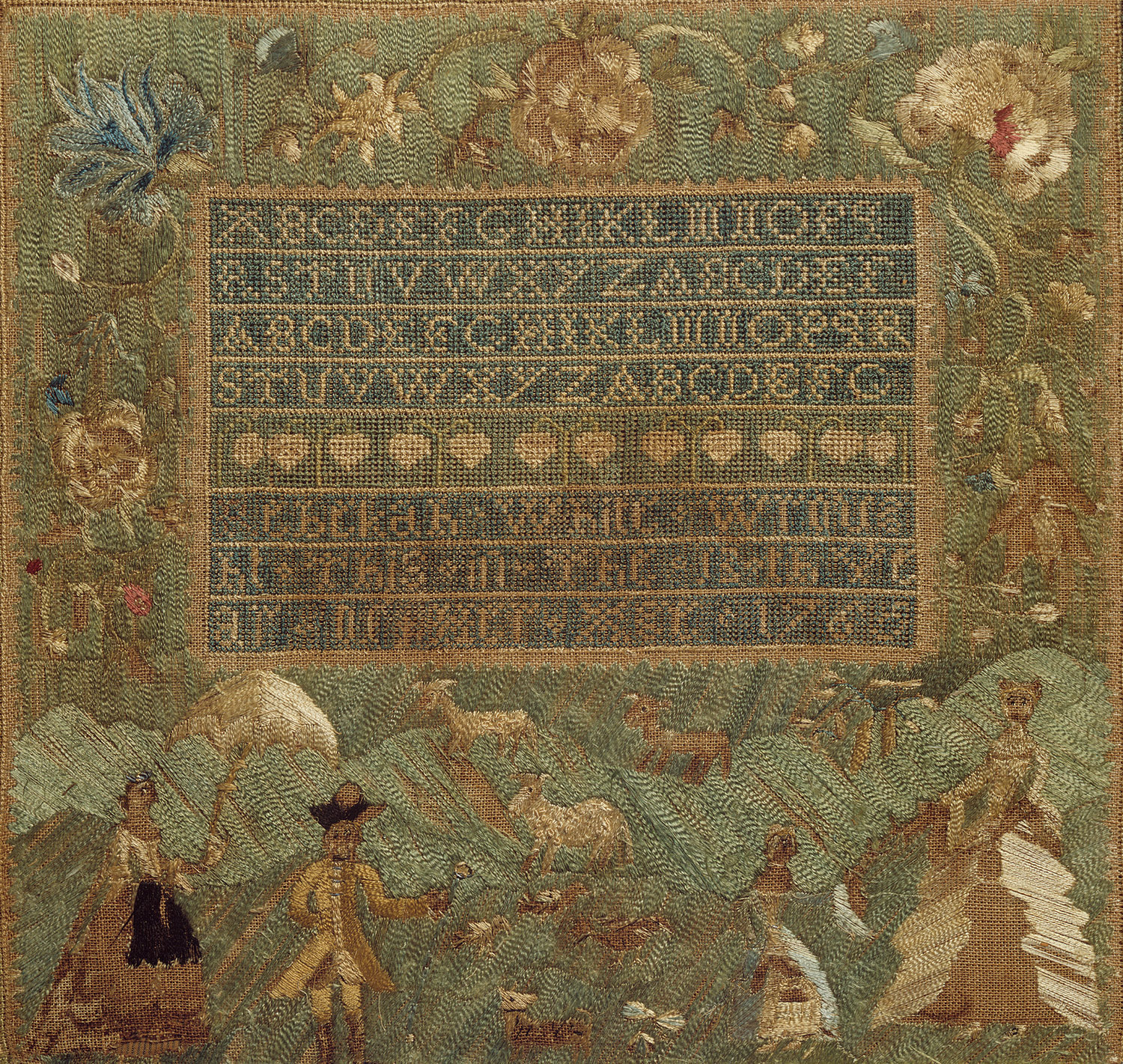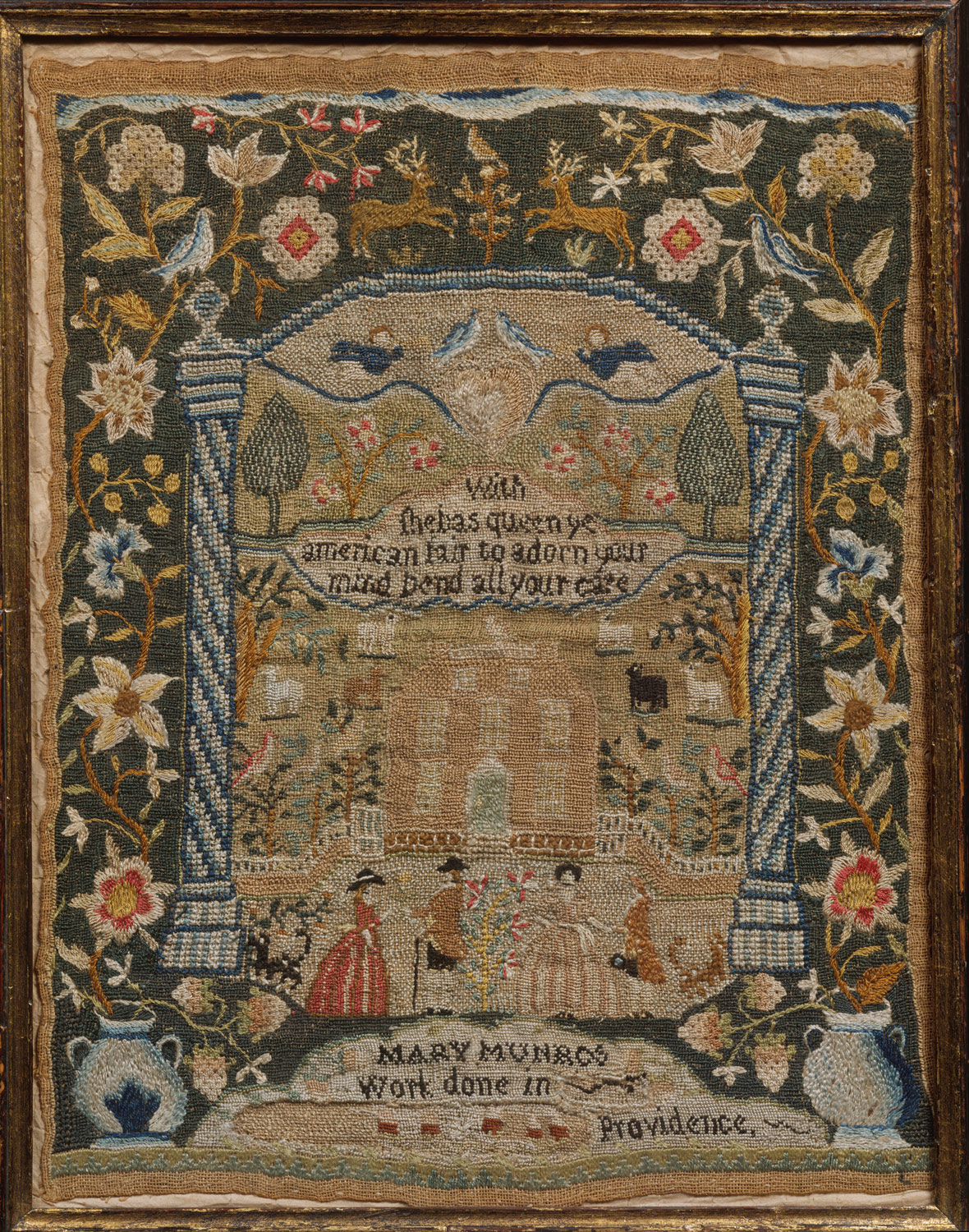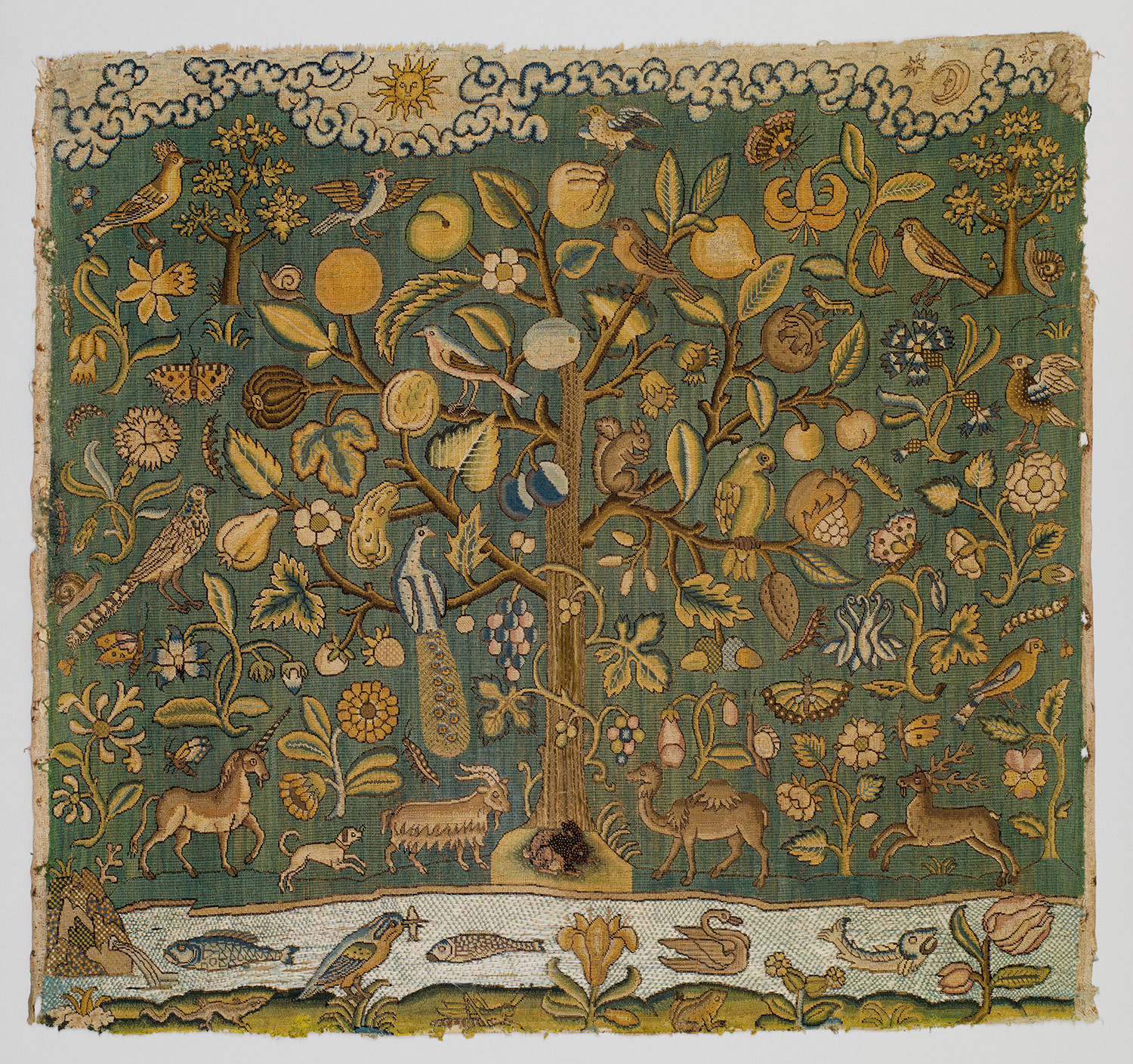 ...................................................................................................................................